TurfHound at The Australian Golf Club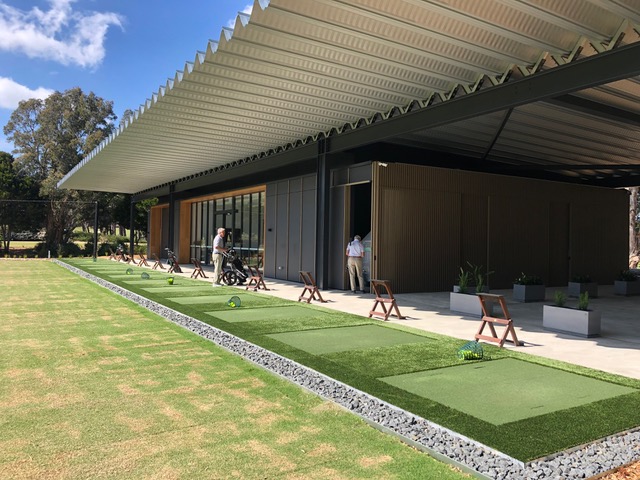 Are you enjoying getting down to your local golf club to perfect those swings?
Golfing is great for your mental well-being, socialising with likeminded people and maintaining mental alertness as well as getting out in the fresh air for some low-impact exercise.
But do you notice a change in your swings depending on surface you're practising on?
We recently did a TurfHound installation at The Australian Golf Club and what a difference it makes! Improving the quality of the tee surface and still looking very sleek and clean.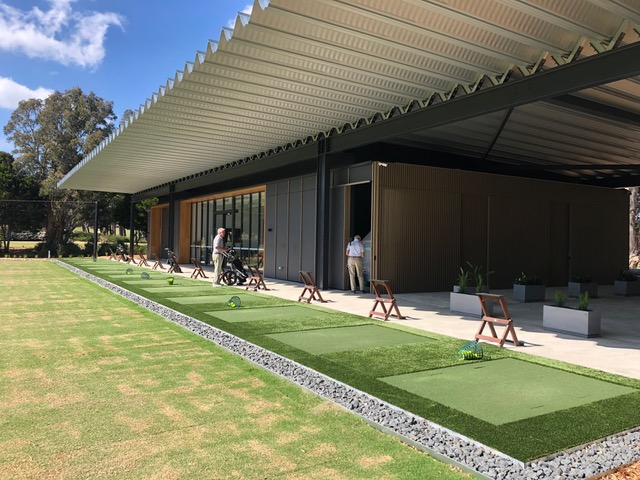 When you step on a TurfHound Tee Surface you can feel the amazing difference compared to a conventional golf mat. It's like standing on healthy natural turf. Swing a club, hit a ball and the sensation continues. TurfHound's tee line synthetic turf driving range system gives you and your members a year-round edge for practice or play no matter what the weather brings.
There's no club-head bounce as you swing down and through the ball. No painful shocks to your wrists, elbows and shoulders. You can drive off your own tee set at any height. Or use your irons and work on all parts of your short game, just as you would off healthy natural turf - the only difference you'll notice is there's no divot to replace!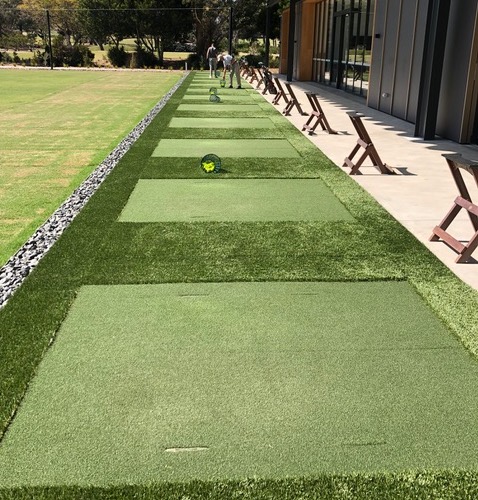 TurfHound is in a league of its own providing the same swing mechanics, ball response and shot results as hitting from fairways or rough on natural turf. TurfHound produces the most realistic, versatile and durable synthetic golf surfaces in the world based on our patented Active Foam Technology. It feels like and plays like you're standing on natural turf.
The secret of the TurfHound surface is the combination of its proprietary foam core, embedded in a unique urethane blend, covered with the finest grass layer available. TurfHound surfaces accurately simulate the feel and performance of healthy natural turf. You can practice your swing again and again on a TurfHound surface, then step onto the fairway and enjoy the same swing dynamics on natural turf.
The Turfhound Deluxe Tee Line Synthetic Turf Driving Range System features:
Modular panel system to provide flexibility and extend product life

Dual density foam to provide a realistic strike of the golf ball and golfer comfort

Allows golfers to use any tee in their bag

Panels can be removed, washed and rotated

Available in 8 feet or 10 feet depths x 11 feet wide stations
Each tee station consists of 2x 33 inch panels of fairway turf bordered on each side by 1x 33 inch panel of first cut rough (total of 2 rough panels per station). The stations are then bordered in the front and back by a 16.5 inch border of first cut rough and durable frame, if required. Delivering a clean, consistent maintenance-free surface that will last for years to come.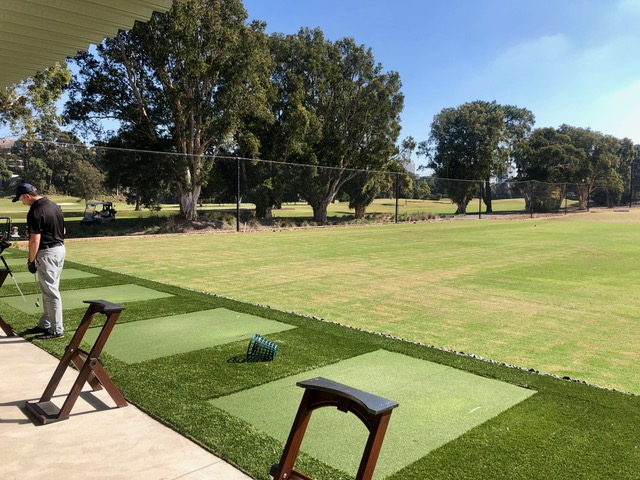 Contact your CCI state representative to discuss getting TurfHound for your golf course!
Call 1300 138 804 or contact us here.
---
Leave a comment