Safety Fencing


CCI – Safety Fencing was established in 1992 and has been at the forefront of developing designs and systems for high safety screens in Australia, New Zealand and South East Asia – particularly for sporting fields, golf courses and ranges.
Much of the technology has originally been based on systems used in USA and Europe where extreme conditions have demanded "World's best practice" in both design and componentry. In many ways CCI have now taken structural design of safety screens to another level again.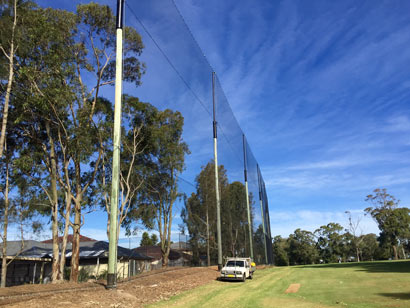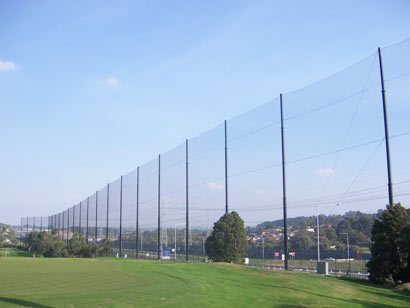 CCI – Safety Fencing exclusively imports Redden #930 polyester multifilament and NETEX Dyneema polyethylene monofilament barrier netting. The NETEX Dyneema is regarded as the lightest and strongest net of its type, made possible with the use of super molecular filament. At 92% sheer, the Dyneema net is aesthetically better and is almost translucent. Spans of up to 25 m can be attained for aesthetic design purposes.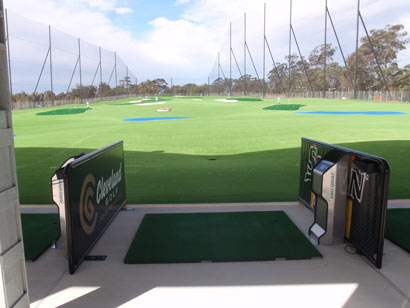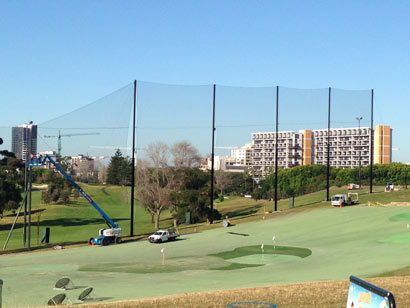 This quality and strength at such a low wind load rating (8%) has allowed design development to surpass anything ever seen here before, with screens up to 36 metres high – the tallest in Australia – using slender poles and wide pole spacing to significantly reduce the visual impact of the screens...
There is no greater example of Country Club's motto "Supplying the best. Nothing less" than the work completed by CCI – Safety Fencing for Councils, Clubs most sports and Golf Industry.
Relevant applications can include:-
Golf Barrier Netting for the course or golf range with the option of construction with the use of mathematical model golf ball launch trajectory analytics.
Ball Stop Netting for the use in a variety of sports such as AFL, Soccer, Hockey, Rugby League, Cricket and Tennis.
General Protection Netting with demand high to protect people against various applications CCI – Safety Fencing can help provide suitable custom options to cover most needs. From Children's playground solutions, litter netting, bird netting and car protection.