Sport court containment netting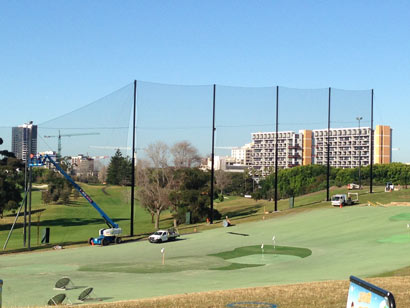 CCI – Safety Fencing was established in 1992 and has been at the forefront of developing designs and systems for high safety screens in Australia, New Zealand and South East Asia – particularly for sporting fields, golf courses and ranges.
Much of the technology has originally been based on systems used in USA and Europe where extreme conditions have demanded "World's best practice" in both design and componentry. In many ways CCI have now taken the structural design of safety screens to another level again.
CCI – Safety fencing exclusively imports Redden #930 and Dyneema multifilament polyester barrier netting – regarded as the lightest and strongest net of its type (feature superior corrosion protection), made possible with the use of Kevlar compound filament. At 92% sheer these netting types are aesthetically better and are almost translucent thus attractively protects your players and the surrounding community.
This quality and strength at such a low wind load rating (8%) has allowed design development to surpass anything ever seen here before, with screens up to 36 metres high – the tallest in Australia – using slender poles and wide pole spacing to significantly reduce the visual impact of the screens.
There is no greater example of Country Club's motto "Supplying the best. Nothing less" than the work completed by CCI – Safety fencing for councils, clubs, sports facilities and golf courses.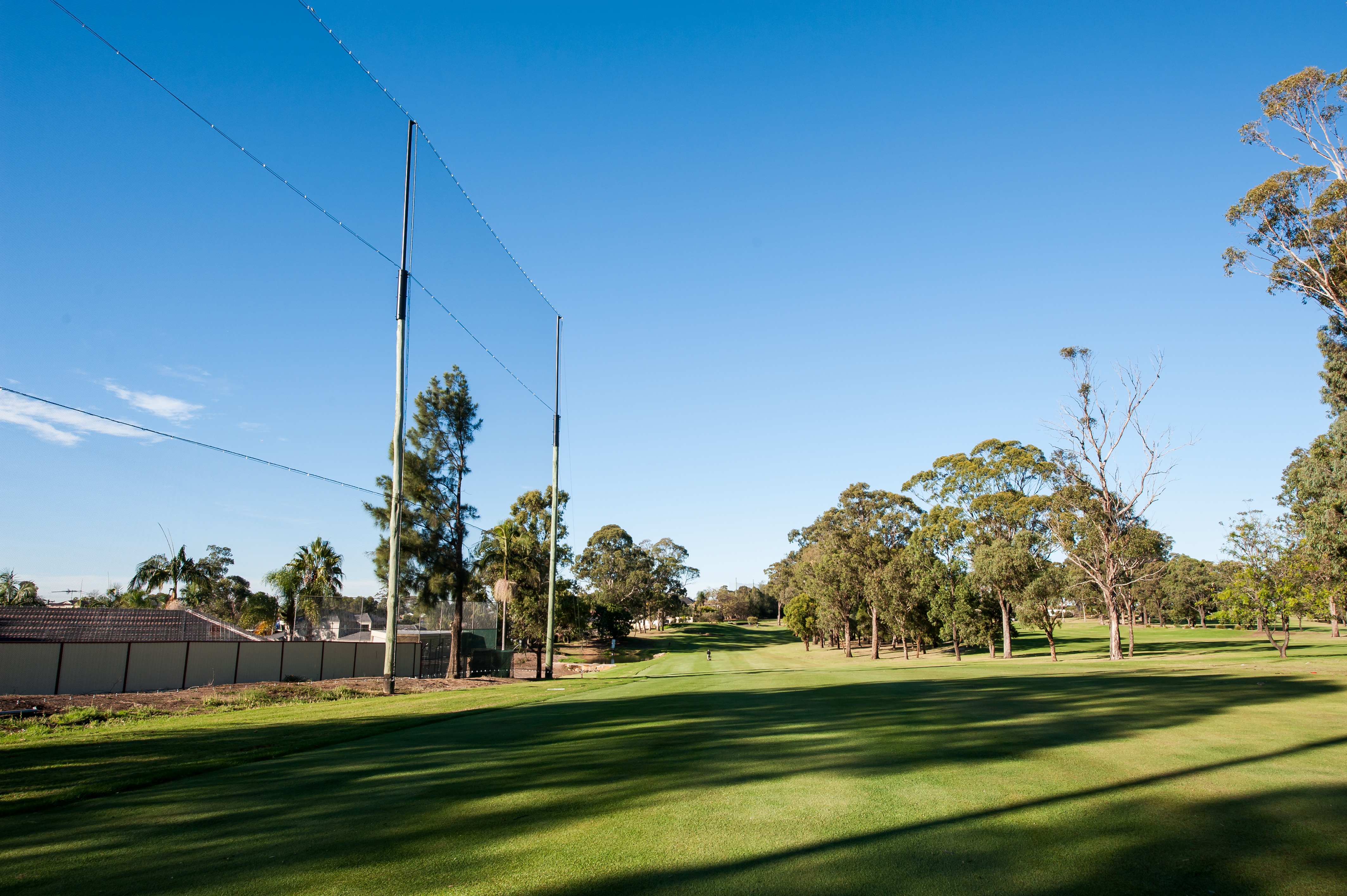 Relevant applications can include:-
GOLF BARRIER NETTING
For the course or golf range with the option of construction with the use of mathematical model golf ball launch trajectory analytics.
BALL STOP NETTING
Protection and an advanced level of play, for the use in a variety of sports such as AFL, Soccer, Hockey, Rugby League, Cricket and Tennis.
GENERAL PROTECTION NETTING
With demand high to protect people against various applications CCI – Safety Netting can help provide suitable custom options to cover most needs. From Children's playground solutions, players of all ages, litter netting, soft fence netting, bird netting and car protection.
We can develop the design in conjunction with the client, manufacture and install the netting support poles, and install all the rigging and golf netting as required. Regardless of your project size, our netting knowledge and extensive experience, as well as the expertise of our engineering staff, allows us to provide an appropriate and cost-effective solution to your needs.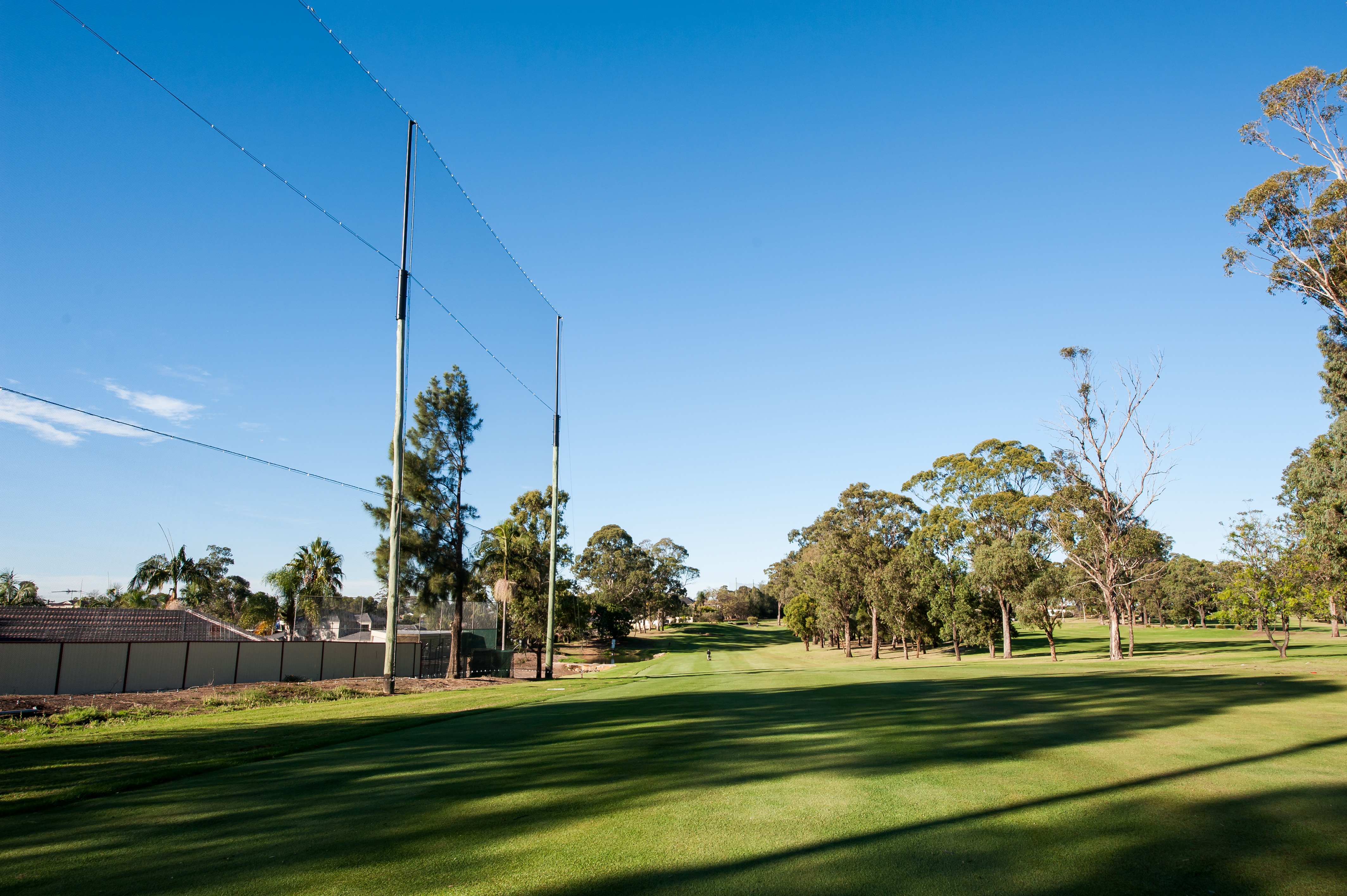 With our wide range of ball stop netting and barriers there's no need for broken windows, flattened gardens or awkward conversations with the neighbours! Confine your golf balls to your desired area to ensure balls won't be able to escape to where they shouldn't!
We supply a wide range of ball stop systems for professional use so if you are looking to protect your property, your audience, or your team, we can help. Whatever your sport add the next level of protection to your training. By stopping your ball going further than you wanted you spend less time chasing and more time perfecting that aim!
Our high-quality ball stop netting can be used for a wide variety of sports. Whatever sport you indulge in, whether you already have a speciality, or fancy trying your hand at a range of sports, our backing net is here to support. It is ideal for yards, sports centres and schools with areas used for multiple sports. Give your training ground an update with our wide and versatile range of quality and affordable products.
Players of all sports know that the hardest work goes in on the training ground. That's where the biggest rewards lie for players, practice makes perfect! Future sporting stars looking to improve themselves and advance their skills will find only the best equipment here to support their dream. All at affordable prices, you can find a ball stop netting solutions at Country Club International to suit any budget.
Enquire now with CCI for more information on Safety Fencing Solutions.
info@countryclub.com.au
PH + 1300 138 804
Stay up to date with the latest of CCI's adventures...
---
Leave a comment