Match your bunkers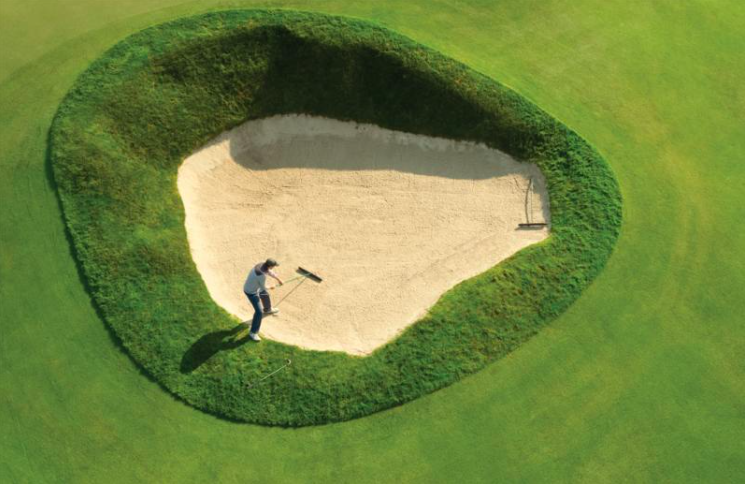 Because golfers notice! Ensure the interaction between the golfer and your course accessories is as positive as possible. Par Aide is a leader in golf course equipment and supplies.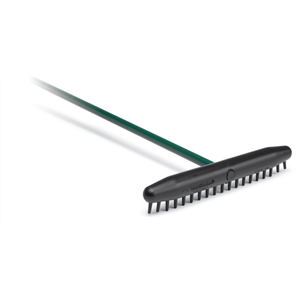 The Par Aide Ace II is the most trusted bunker rake for tournaments worldwide!
Smoothing out bunkers with an ultra-lightweight design has made the Accuform Ace II better than ever before! The tapered ends will reduce the unsightly furrows from competitior rakes. Each pass of the Ace II head perfectly blends with the pass before and after.
You can pair your Ace II rake heads with the splinter free ProTect Handle for the ultimate performing bunker rake. The Protect handle has a fibreglass core for superior strength and the thermoplastic exterior coating drastically reduces the chance of fiberglass splinters!
Golfers look for any excuse. Your bunkers shouldn't be among them. By equipping your course with Ace II Bunker Rake Heads, you are providing golfers with the level of equipment that they see each weekend on television giving them the playing conditions they unfairly expect.
Pairing this revolutionary head with the ProTect handle is the top combination available and you will no longer see splinters on rakes throughout your course.
The Ever-White Cup has revolutionised the putting cup by teaming an aluminum outside with a bright white plastic sleeve. No paint to chip and replacable sleeves resulting in a beautiful cup each and every day this season!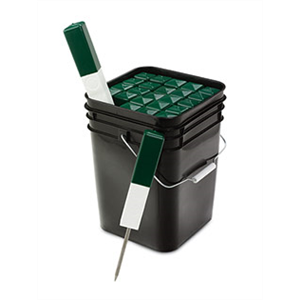 Par Aide's multipurpose Green & White Directional Markers will be extremely helpful in controlling golfer traffic on your course. These markers are great at marking off repair areas, managing golf cart traffic or discouraging traffic in wet areas.
Shop all these products at Country Club International or make an enquiry
info@countryclub.com.au
1300 138 804
---
Leave a comment