Footgolf


FootGolf is the latest golfing trend spreading throughout Australia. With an ever growing community Australia has become an exclusive member of the Federation for International FootGolf allowing this craze to spread across the country with now twenty accredited FootGolf courses attracting new members and boosting the client market.
The rules of FootGolf are quite easy to grasp. It is a combination of regulation football played on a golf course with basic golfing rules, a football and 52cm diameter holes, removing the wedge between golfers and football players.
There are endless benefits to becoming an accredited FootGolf course.
There is a new untouched demographic of young football enthusiasts, who would not regularly visit a golf course, who are quickly becoming hooked on this new sport.
This will increase revenue as football is the most popular sport in boys under 15 years of age and by providing access to FootGolf courses, you are bringing these young people closer to your golf courses.
There is also increased social media attention and recognition of your course on the FGA (FootGolf Australia) official website. A huge compliment to your own social media campaign which in conjunction with only twenty other courses being accredited is driving new consumers in from all over Australia.
FootGolf is a fast and fun game. It is becoming less common for individuals to have time to play a full game of golf, but with FootGolf achiving nine holes in 45 minutes, this is resulting in an increased opportunity of more tee-times to offer. Mkaing this new sport an efficient and fun game for all to enjoy.
This new sport is friendly to all skill and fitness levels making it the perfect team sport. The skill of golf and the energy of football creates a brand new atmosphere on the course. Events such as birthdays and corporate team events and other group events make it a great day out.
All of these factors contribute to an increase in food and beverage revenue as these high energy games leave players hungry and with a thirst to quench.

Finally, you are able to host official FootGolf Australia Competitions. Drawing new crowds and spectators from across the country, not only for the sport but to meet FootGolfing ambassadors such as Marcelo Carrusca. Who in turn, will attract their own fans to your golf course as well.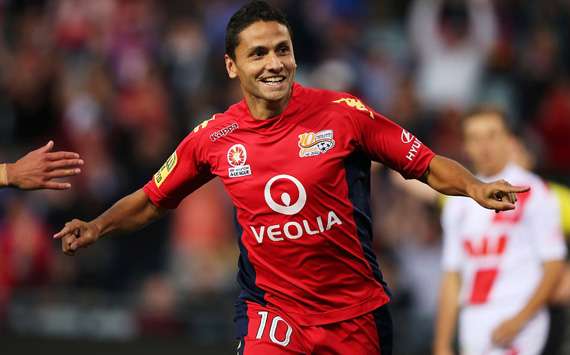 FootGolf Australia is currently offering four different packages for your course to become a FootGolf accredited, ranging in ability levels to cater for all clientele.
Package A $3,500
9x FootGolf cup with cover + accreditation and course design
Package B $3,800
9x FootGolf cup with cover + accreditation and course design
9x FootGolf flag SET 1-9
Package C $4000
9x FootGolf cup with cover + accreditation and course design
9x FootGolf flag SET 1-9
9x FootGolf stick - 7ft White
Package D $4,800
9x FootGolf cup with cover + accreditation and course design
9x FootGolf flag SET 1-9
9x FootGolf stick - 7ft White
9x Directions signs + 18x Tee markers

Drawbacks are few and far between concerning FootGolf and your course. The most common question you will face is whether FootGolf will interupt your current Golfers, but we have great news for you as it is proven that Golfers and FootGolfers are able to simultaneously share the course, so there is no loss for your current members.
There should be no damage to your course as FootGolf is played away from the green, making use of the rough and foregrounds areas that otherwise would have been empty space. Futhermore, according to the regulations, there are no boots with studs of any kind allowed, ensuring your grounds are not damaged.
Additionally, FootGolf courses require no maintenance, making it an affordable extension to your current course.
So why hesitate!
Become accredited through one of our packages today.
---
Leave a comment