Belconnen golf course safety screen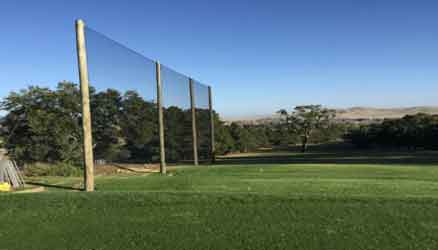 Safety is a highly important concern for all golf courses. Surrounding neighbourhoods need to be ensured they will not encounter a rouge ball when going about their daily lives. Belconnen Golf Course's first hole is adjacent to a housing property and thus safety is a top priority for this club.
Belconnen Golf Course superintendent Dave Ramage approached Country Club International for the design and installation of a safety screen to provide protection for their neighbours.
Upon application, discussion of the most effective and suitable option for the club resulted in a 40m long x 15m high safety screen being positioned to obtain maximum protection off the tee but also taking into consideration the visual aesthetics of the open space for player enjoyment.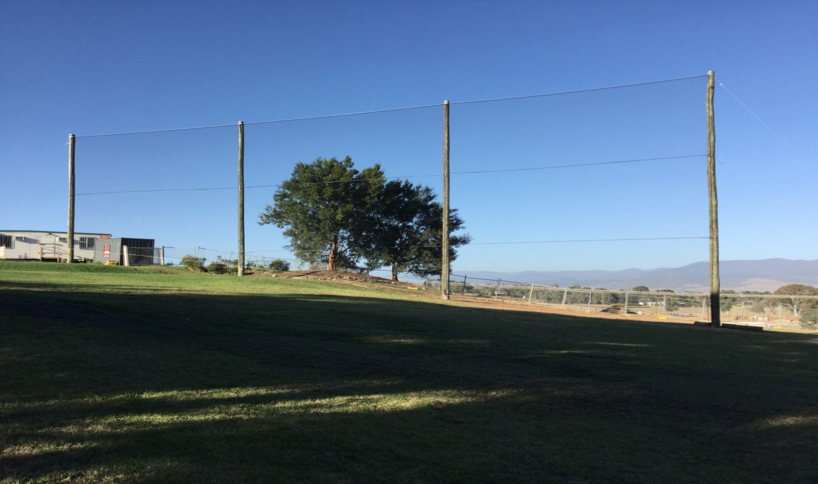 The project was completed in a mere four days, even when faced with extremely hard bedrock to drill the fillings into and manoeuvring heavy equipment over an undulating and unsteady slope!
"The safety screen couldn't have been built any better and more efficiently…now this project is complete and knowing there is now protection, both the club and I are more than happy with the end result." Dave Ramage, Course Superintendent, Belconnen Golf Course.
CCI – Safety fencing exclusively imports Redden #930 and Dyneema multifilament polyester barrier netting – regarded as the lightest and strongest net of its type, made possible with the use of Kevlar compound filament. At 92% sheer these netting types are aesthetically better and are almost translucent.There is no greater example of Country Club's motto "Supplying the best. Nothing less" than the work completed by CCI – Safety fencing for Councils, Clubs most sports and Golf Industry.
To discuss saftey fencing solutions for your golf course PH: 1300 138 804 or contact us here.
---
Leave a comment